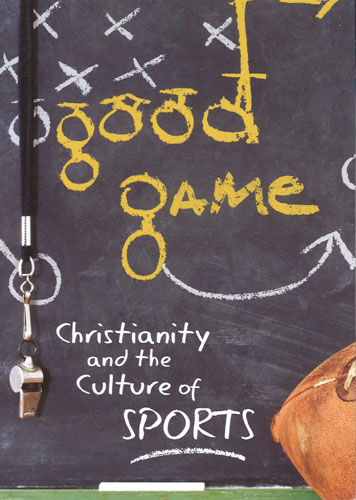 Baylor University Press
2010, RRP $43.95
Reviewed by Rev Peter Harvey.
Shirl James Hoffman has grown up in and around sport and church, and so is well-suited to bring this academic style critique to the marriage of the Christian faith and sport.
In Good Game: Christianity and the Culture of Sports, he asks the reader to take a hard look at the current state of sport, even sport in a "supposed" Christian context, and see how it might look within a "truly" Christian context.
The preface and introduction of the book offer helpful insight about the author and his position on the topic and helpfully frame what follows.
The first five chapters offer a historical context for the interaction between Christianity and sport.
Beginning in ancient Greece and Rome where the Christians of the day denounced a culture of sport, Hoffman then journeys through the Middle Ages and the age of Puritanism to more modern times.
The only problem for me with this was the more recent the historical period, the more the focus on what Hoffman seems to see as the "only" modern culture – America.
Over the next few chapters, Hoffman analyses modern American evangelical thinking about sport.
He asks some serious questions about the connection between sport and behaviours seen as consistent with the Christian life; and the church's exploitation of players, owners and managers who have refrained from such behaviours.
He also examines the physicality of the majority of sports, and the way the human body (which he calls the temple of God) is mistreated and abused.
Hoffman goes on to critique the idea that sports are and can be used to build character, and also explores the idea of using sport as a tool of evangelism.
He then concludes the book by offering his thoughts on a transformation of sport within a Christian context for Christian institutions – again, in a very American context.
The book as a whole is both interesting and thought-provoking.
There are many problems in sport, and Good Game forces the reader to examine them.
I don't know if I agree with the conclusion Hoffman reaches in his examination, but it's been a good journey to observe.