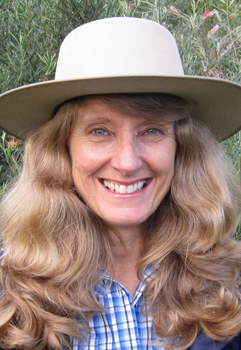 THE SEARCH for a bush themed devotional for a young couple led Gympie Uniting Church member Linda Watt to create her own.
The result, Abundance in the Bush, is based on 31 days of life in the bush and was so popular that Ms Watt received orders while still writing it and sold 250 copies in the first month.
"I find God's signature all over the Australian bush: the creeks, majestic gums, a myriad of stars in the night sky, the stock camp and bush telly (fire), the cattle, the parable in every horse, the amazing working dogs, and the inspiring men and women," she said. "The bush offers lessons richer than I've found in any classroom."
And Ms Watt has certainly had a well-rounded education.
"I've been privileged for the last seven years to be part of a mustering team, handling cattle and learning from seasoned cattlemen, some of whom helped me with the devotions," she said.
"I think people appreciate the Aussie language and the practical application of faith to their life on the land."
One of the biggest compliments Ms Watt has received was from a farmer who said: "You have certainly succeeded in connecting what is for us the real Australia and our daily walk as Christians".
"My answer to that is it's been a privilege," said Ms Watt.
Abundance in the Bush is available from Linda Watt here.
Photo : Gympie Uniting Church member Linda Watt