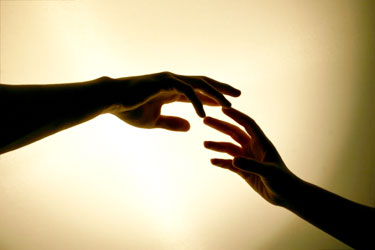 SINGLES come in all shapes, ages and conditions – students away from home; semipermanent visitors; recent migrants; separated or divorced folk; people who have lost a loved partner.
They all have one thing in common: the need to belong – to be included.
Our church communities are good at catering for groups of people: prayer groups, Bible study, craft or other hobby groups perhaps.
We invite anyone who wishes to come along, then wait to see who arrives.
It may be difficult for people in secure families and relationships to realise that not many singles have the confidence to step out into that warm welcome you have offered.
When they don't turn up, you may take it that they don't want to come – perhaps even feel slighted that your invitation was not taken up.
But it can be very daunting to launch into a new group situation.
Anyone dealing with a recent loss or major changes will have undergone major shifts in attitudes and state of mind, as well as questions of residence, grief, finances, decision-making, the list goes on.
Migrants face different customs, language and other problems.
Loneliness is a truly debilitating state.
Of course people who live alone are not always lonely, but most would admit that certain days and times are difficult.
Who will you share that sudden idea with; the joke and humour of a situation?
Just being in a different, caring environment where opinions are sought and considered could make a real difference.
They probably feel left out – our society is set up for couples.
If a single wants to travel, fares are always per person twin share.
Even an offer of free coffee coupons turns out to be two for the price of one.
People used to having a partner find the social scene very different when they are solo.
Safety and security are concerns.
When living alone one must think, "How long would it take before I was found if I collapsed and couldn't reach the phone?"
That is sobering.
Outings can loom as unrewarding.
Certain places are not welcoming for Christian singles – clubs and hotels, restaurants, even the cinema.
To go to a crowded event only to realise that everyone has a partner or friends except you is distressing.
Couples have each other and their own routines – you don't want to intrude.
One doesn't want to appear needy or desperate, even if you are.
But what can we as Christians do?
Instead of simply greeting someone at church and letting them know the groups that are available, why not adopt a recent
(or not so recent) single member of the congregation?
Invite them to have a cup of coffee or a meal with you and your family.
Ask about their transport situation and, if convenient for them, scoop them up then and there.
An informal and friendly meal together can do wonders in starting a true friendship.
The early church was made strong by "having all things in common" .
Get to know them.
Start by understanding their particular situation and sensitivities.
Truly listen.
As Christians it may be difficult for singles to find social friends and companions.
If adopted they can be assured of company and will meet other Christians in a natural way.
Families may find a carer, babysitter, reliable friend, grandparent figure or adviser.
Come, friends, ask God's guidance about truly befriending that lone person God wants cherished and encouraged.
You may just find yourself entertaining angels unawares.
Photo : Photo by Charlotte Na