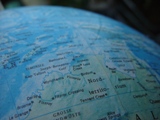 The former president of the World Alliance of Reformed Churches, the Rev. Allan Boesak, a one-time leader of South Africa's African National Congress in the Western Cape province, has provoked a storm in the ANC after telling trade unionists the ruling party has brought back the language of racial division.
Boesak told a National Union of Metalworkers of South Africa conference held in Cape Town on 24 July that South Africa has brought back the language of racial division and it needs to say this is wrong. Boesak noted, "We took the wrong direction."
He told the unionists: "We have deliberately allowed the ANC to bring back the language of racial categorisation. In the 1990s, all of a sudden we were told again, you are Africans, you are coloured, you are Indians, you are white."
Boesak, who is a mixed race South African, was at the forefront of the struggle against apartheid in South Africa during the 1980s and later became chairman of the ANC in the Western Cape. He went to the town of Piketberg north of Cape Town in 2005 as a pastor with the World Congregation of Reformed Churches after having spent time in jail for fraud involving Danish aid funds. The government pardoned him for the offence.
Under apartheid mixed race people were classified as "coloureds" The government has recently faced a number of accusation it has different standards for different races and that the policies give preference to blacks, who are an overwhelming majority in South Africa.
But on 28 July, ANC spokesperson Smuts Ngonyama said the ruling party "roundly condemns a media campaign" which he said has been led by a Cape Town newspaper "to sow racial division among the people of South Africa, and particularly the people of the Western Cape", where black people are a minority. Ngonyama had been quoted as saying that black people had been oppressed more than coloureds during apartheid and that blacks therefore came before mixed race people in creating equity.
In August 2005, Boesak censured the ruling ANC for not taking action against a black adviser to Cape Town's mayor who had publicly made racist remarks about mixed-race people.
(c) Ecumenical News International
Photo : WORLD NEWS