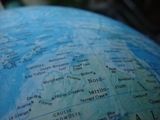 Hong Kong, 12 May (ENI)
More than 80 Chinese Christians have urged churches around the world to mark the 20th anniversary on 4 June of the suppression of protesters who had joined thousands of students and civilians in Beijing's Tiananmen Square to call for democracy and clean government.
"The fact that this tragic massacre happened 20 years ago and is still not allowed to be commemorated in China by the Chinese government should remind the international community that the road toward true freedom for the Chinese people is not an easy one," said Bob Fu, founder of Texas-based ChinaAid, who had been one student leaders in the Tiananmen Square movement.
Signatories to the declaration requested prayers between 12 May, the first anniversary of the earthquake that struck in Sichuan province, and 4 June, the 20th anniversary of the crackdown.
The group also asked the Chinese government to reveal the truth about the crackdown, to commemorate victims and to compensate their families.
Signatories described the event as an ugly symbol of "political sin", and said that Christian faith gave them the drive to seek social justice. "We believe it is the unshirkable social responsibility of Christians … to espouse and promote righteousness, care for the weak, reprimand sin, and to forgive enemies."
The signatories come from mainland China, Canada, the United States, Taiwan and Hong Kong, Australia, France, Japan and Singapore. ChinaAid said many signatories had, like Fu, been directly involved in the 1989 protests, and have since converted to Christianity.
They said that the Tiananmen crackdown had caused a number of social ills, including the "indifference and numbness to morality, the rampant corruption of government officials, the rapid escalation of social disparity."
ChinaAid said that according to the Chinese government, the official death toll from the crackdown was between 200 and 300, while the Chinese Red Cross, however, estimated that the actual number of deaths was 10 times higher.
Separately, the Justice and Peace Commission of Hong Kong's Catholic diocese has asked for fasting and prayers for the victims of the crackdown and for democracy in China.
The Hong-Kong based Asian Center for the Progress of Peoples launched an appeal to demand accountability for the suppression of the Tiananmen Square protests, urging Beijing to stop harassing dissidents, and to release all prisoners of conscience jailed in relation to the 1989 pro-democracy movement.
www.eni.ch
All articles (c) Ecumenical News International