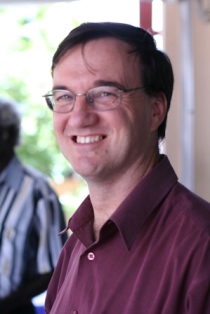 The Uniting Church Assembly Standing Committee has rejected a request from the Reforming Alliance that it make a joint approach to a court for a determination on the validity of the decisions of the 10th and 11th Assemblies about sexuality and leadership.
The legal advice given to the Assembly Standing Committee denied the validity of claims made by the Reforming Alliance and contradicts the legal advice received by the Alliance.
Assembly General Secretary Rev Terence Corkin said the Standing Committee had given "serious consideration to the issues and questions that were put before it".
At its meeting in late August the Assembly Standing Committee also affirmed the belief that it is not appropriate for members of the Church to take their theological differences to a civil court.
"Nor would such action be a helpful witness to the reconciling work of Christ," the resolution said.
In a letter to all ministers and Church Council secretaries Mr Corkin said members of the Assembly Standing Committee were very concerned for the pastoral dimensions of the issue.
"They are very aware that there are members of the church who are still working through the way they can live and work within the worship, witness and service of the Uniting Church.
"Standing Committee believes that clear guidance is one of the pastoral responses that it can offer to the church."
Mr Corkin also said the Standing Committee had indicates its willingness for representatives to meet with representatives of the National Executive of the Reforming Alliance to discuss this matter "and additional questions that the Standing Committee has in relation to the proposed Assembly of Confessing Congregations,".
The Reforming Alliance and EMU (Evangelical Members within the Uniting Church) have indicated that they will disband and focus their energies and resources into establishing the Assembly of Confessing Congregations.
Mr Corkin said the proposed Assembly of Confessing Congregations had "no status within the church".
Photo : General Secretary Rev Terence Corkin