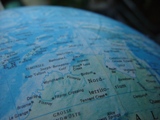 Religious leaders from the Group of Eight industrial nations and from Africa have said the G8 countries need to do more to keep the promises they made in 2005 to developing countries, and particularly to the African continent.
"These promises represented substantial commitments for poverty eradication. The G8's record on delivering on these promises has, to date, been very disappointing," the religious leaders said in a statement issued on 6 June, the opening day of the G8 summit in the northern German town of Heiligendamm.
The statement by about 50 Christian, Muslim, Jewish, Buddhist, Hindu, Shinto and indigenous religious leaders followed a two-day meeting in Cologne.
The religious leaders noted how in 2005 the G8 countries – Britain, Canada, Italy, Germany France, Japan, Russian and the United States – had promised to increase aid by US$50billion annually, with half of this increase going to Africa, and to cancel debts owed by the world's poorest countries.
The leaders also said they were "alarmed about the slow and uneven progress" in implementing the Millennium Development Goals set by the United Nations in 2000 to reduce world poverty and enhance living conditions by 2015.
Bishop Wolfgang Huber, who heads the Evangelical Church in Germany (EKD), the country's main Protestant grouping, hosted the Cologne gathering. He told journalists on 6 June, "We're halfway to 2015 as far as the calendar is concerned, but we're by no means halfway there when it comes to implementing the development goals."
In their statement, the religious leaders suggested the creation of a "permanent forum" between the G8 and Africa to strengthen Africa's position internationally.
They also criticised the G8 for appearing still to "pursue an economic model that prioritises economic growth regardless of its social and economic impact, a reality which has led, even in their own countries, to a widening gap between rich and poor".
The religious leaders added that rich countries must do more to fund environmentally-friendly growth in poorer countries if agreement is to be reached on combating climate change.
"For an international climate agreement to be workable it must have at its heart development-friendly mechanisms by which the developed countries fund clean development activities in less developed countries," the religious leaders stated.
"There remains a significant deficit of political will, a miasma of national interests, and a real concern on the part of poorer and developing nations that they will have to give up the prospect of economic growth if they commit themselves to any restraints on CO2 emissions," they warned.
On international trade, the religious leaders said the suspension of World Trade Organization talks on lowering trade barriers around the world was depriving African countries of an important force for economic and social change.
"The rich countries are still unwilling to adopt policies which are good for small-scale agriculture in the global south, which then suffers heavily under unfair competition against highly subsidised agriculture in the northern countries," explained the religious leaders.
WCC general secretary the Rev. Samuel Kobia, a Methodist from Kenya, in remarks to the meeting, said that the methods used to increase wealth were "counterproductive" and contributed to increased inequality and environmental destruction. He said, "After four UN development decades, we must come to the conclusion that the approach to eradicating poverty based on economic growth has failed completely." [
(c) Ecumenical News International
Photo : WORLD NEWS