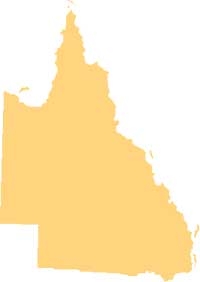 An independent inquiry into allegations that police harass and persecute the poor and homeless has been urged after an investigation and report by a coalition of legal, community and church organizations in Queensland.
Commissioned by a coalition of organisations including the UnitingCare Centre for Social Justice, the No Vagrancy report calls for investigation into allegations police persecute the socially vulnerable.
Lawyers, judges, community and advocacy workers as well as representatives of the homeless and poor were surveyed for the report, and all claimed that vulnerable groups were unnecessarily searched and harassed by police and were more likely than others to be arrested and imprisoned.
Many people experiencing poverty and homelessness also reported suffering physical brutality at the hands of police officers.
Magistrate Christine Roney launched the report, which was co-chaired by Aboriginal elder Bob Weatherall and current chair of Legal Aid Queensland, Ms Marg O'Donnell and authored by legal academic Dr Tamara Walsh.
Key recommendations include an independent inquiry into policing among poor, indigenous and other vulnerable groups 'and serious attention given to the widespread allegations of excessive police harassment and brutality'.
Groups behind the report also called on the Queensland Police Service to reduce the rate of 'good order' offending as a performance indicator.
The No Vagrancy report also urges the Crime and Misconduct Commission investigate police powers related to search and seizure, focussing on public searches and strip searches; that the extent to which police productivity is measured by arrest quotas be examined, and that the Queensland Government increase funding to Magistrates Courts in recognition of the success of the Special Circumstances Court, now an unresourced pilot project which was praised by participants for its respect and sensitivity towards vulnerable defendants.
Ms O'Donnell said the report illustrated the extent to which the poorest and most disadvantaged in our communities were criminalized, and exposed the distress, unfairness and discrimination they suffered 'in their own words'.
"All the solicitors…tell the young black fellas to plead guilty," said one of the respondents.
Photo : QUEENSLAND NEWS