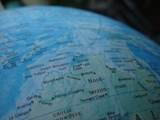 Pope Benedict XVI has approved the beatification of 188 Japanese martyrs who were persecuted under the Tokugawa Shogunate government in the 17th century, the (Roman) Catholic Bishops' Conference of Japan says.
They include lay people, both male and female, adults and children, as well as members of religious orders and priests, and are part of more than 320 official beatifications worldwide announced on 1 June, the Catholic bishops said in a statement the same day.
In Catholic tradition, outstanding members of the faith believed to have lived out the teachings of Jesus to an extraordinary degree are singled out to be declared a "Saint" or "Blessed", and held up for imitation to other Catholics as models of exemplary Christian life.
Those named "saints" are commemorated throughout the church, whereas those named "blessed", or beatified, are commemorated only in that part of the church with which they were associated.
Among the newly blessed are Peter Kibe, who heads the list. He walked from India to Rome to get himself ordained a priest there, and then hurried back to Japan to help his persecuted people, before he was martyred in Edo, as Tokyo was once known, in 1639.
Another on the list includes Julian Nakaura, who is famous as one of the four youths sent on the first Japanese legation to Europe in the late 16th century, and martyred in the western Japanese city of Nagasaki also in 1639.
"They bore many difficulties, risked their lives, kept their faith, and chose to live for the protection of basic human dignity and freedom of faith," said Bishop Junichi Nomura, the president of the Japanese bishops' conference.
"I think that the recognition of the beatification of the 188 martyrs is not only a joyful event of the Christian Church in Japan but also greatly significant for our whole country," said Nomura. "If their lives become known to the whole world through more than a billion Catholic believers worldwide, it will lead to a good opportunity to give assured hope and light to people in the deeply troubled modern world, beyond differences in thoughts and beliefs."
(c) Ecumenical News International
Photo : WORLD NEWS