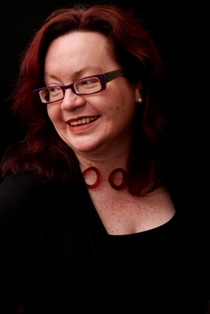 The Director of UnitingCare Australia and Frontier Services will join other Uniting Church leaders at Parliament House for the Prime Ministers' 2020 Summit in April.
Kevin Rudd is convening the Summit to bring together some of the best and brightest brains from around the country to tackle the long term challenges confronting Australia and help shape a long term strategy for the nation's future.
Attending the Summit will be UnitingCare Australia National Director Lin Hatfield Dodds. UnitingCare Australia is the National Body for Community Services in the Uniting Church supporting service delivery and advocacy for children, young people, families, people with disabilities and older people. Ms Hatfield Dodds is also the Chair of ACOSS.
Ms Hatfield Dodds will be working in the critical area of strengthening communities, supporting families and social inclusion.
Frontier Services' National Director Rosemary Young who will attend the Summit is the head of the largest provider of aged care and health and community services in Outback Australia and will participate in discussions on the future directions for rural industries and rural communities.
Frontier Services is an agency of the Uniting Church and grew out of the pioneering work begun in 1912 by the Rev John Flynn ("Flynn of the Inland").
Superintendent Minister of Wesley Mission in Sydney Rev Keith Garner will also attend the Summit in the area of strengthening communities, supporting families and social inclusion. Wesley Mission is a Parish Mission of the Uniting Church in Australia comprising ten related congregations of the Church.
Chair of the 2020 Summit Steering Committee Prof Glyn Davis congratulated those who have been selected and said the 10 member independent Steering Committee had a very tough job selecting the participants from nearly 8,000 nominations because of the sheer quality of these nominations.
Professor Davis said the Committee is proud of the depth and range of people selected but could have picked another 1000 from the nominations which would have been equally impressive.
"There is a tinge of sadness in having to say 'no' to so many."
Photo : UnitingCare Australia National Director Lin Hatfield Dodds is one of the Uniting Church leaders attending the 2020 Summit