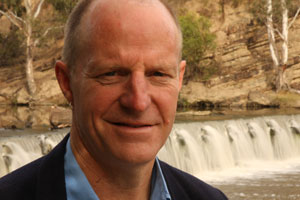 The Uniting Church in Australia has welcomed today's announcement from the Australian Government that asylum seeker families and unaccompanied minors will be moved out of detention and into the community.
Rev Alistair Macrae, President of the National Assembly of the Uniting Church, said, "This is a long overdue common-sense decision, given all that we know about the devastating effects of the detention environment on the mental health of asylum seekers, especially children.
"We are pleased and relieved that the Government appears to be re-committing itself to uphold the Immigration Detention Values statement it adopted early on in its first term."
The Government's Immigration Detention Values clearly state that children and their families (where possible) will not be detained in immigration detention centres and that the detention of asylum seekers in those centres should be 'used as a last resort and for the shortest practicable time'.
Mr Macrae said, "Housing children and young people behind fences, without adequate freedom of movement or opportunities for education and play, while under constant guard, has caused tremendous unrest, misery and depression.
"Today's announcement will provide a great relief for parents who will regain the right to raise their children in a safe and suitable environment. It will also go some way to rebuilding our international reputation as a decent and hospitable country.
"The Uniting Church will do all it can to support the Government's plan to house minors and children with families in the community. We will also continue to work for improvements to the reception and processing systems for people who come to Australia's shores seeking our protection," said Mr Macrae.
Photo : Rev Alistair Macrae. Photo by Paddy Macrae and courtesy of Crosslight