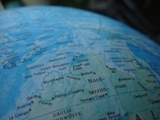 World Methodists have agreed to endorse a 1999 Lutheran-Roman Catholic agreement on the doctrine of justification, a key doctrinal question at the time of the 16th century Protestant Reformation.
The endorsement came at an 18-19 July meeting in Seoul of the 500-member governing body of the World Methodist Council (WMC) in advance of the World Methodist Conference, which opened in the South Korean capital on 20 July.
The council also passed a resolution authorising further dialogue with the Catholic Church, with the stated aim of "full communion in faith, mission and sacramental life", the United Methodist News Service reported from the South Korean capital.
In Geneva, Lutheran World Federation general secretary the Rev. Ishmael Noko described the formal Methodist endorsement of the joint declaration as a "very significant event". In the joint declaration, the LWF and the Catholic Church stated that mutual condemnations pronounced at the time of the Reformation do not apply to the present-day teaching of the two communions.
Noko said the endorsement of the declaration by the WMC made clear that the doctrine of justification is not an "ecumenical speciality between Lutherans and Roman Catholics", but represented the shared biblical faith of the universal church.
The WMC will release its statement on the affirmation of the declaration on 23 July at a ceremony to be attended by Noko and Cardinal Walter Kasper, president of the Vatican's Pontifical Council for Promoting Christian Unity.
(c) Ecumenical News International
Photo : WORLD NEWS