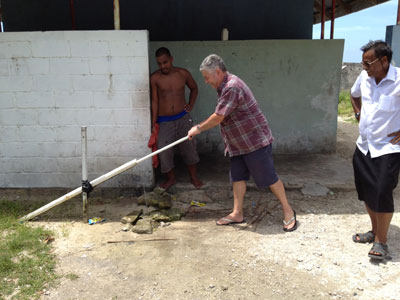 THE Pacific Institute of Public Policy reports that the Australian government's target for increasing aid as a percentage of the national economy has been pushed back, but the 2012-13 budget sees aid to the Pacific region increasing modestly to $1.17 billion, up from $1.16 billion in 2011-12.
In most cases, the changes at the country level are slight: aid to the Solomon Islands will decrease by $23 million, mostly due to the scale down of the Regional Assistance Mission to Solomon Islands (RAMSI), and there will be a small decrease in assistance to PNG.
Samoa, Vanuatu, Nauru, Kiribati and Tuvalu are set to receive small increases, with the Fiji program expanding to $55.6 million, up from $37.5 million in 2011-12.
If the government does follow through with its scale-up, large increases in aid are in store for the Pacific.
For the first time, AusAID released regional aid projections for the forward estimates period.
Aid to the Pacific and PNG is projected to expand to about $1.6 billion by 2015-16, an increase of about $400 million.