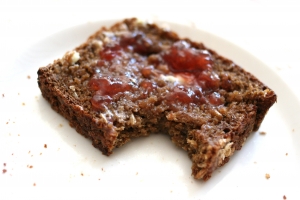 SEVERAL faith-based organizations said they were disappointed with the U.N. Conference on Sustainable Development, known as Rio+20, which took place 20-22 June in Rio de Janeiro.
The Geneva-based Ecumenical Advocacy Alliance (EAA) said that while the conference's final document, addressing the theme "The Future We Want," acknowledged hat access to food is a human right, it did not pay adequate attention to needed changes in agriculture that favor the small farmer over big corporations.
The document "leaves the door open for greater intensification of industrial agriculture — a system that has proved unsuccessful in eradicating hunger sustainably and has led to near-collapse of ecosystems and communities," said Executive Director Peter Prove, according to an EAA news release.
Governments have failed to take the bold steps necessary to safeguard the health of the planet and promote achievable and sustainable solutions to eradicate chronic hunger, said EAA.
EAA member organizations, through the "Food for Life" campaign, continued to call on world leaders to realize the benefits of smallholder-based agro-ecological food production, and to commit to shifting their focus to supporting the scaling-up of sustainable food production using these methods.
"We urge governments to support agriculture systems that enhance soil productivity, build community resilience in the face of climate change and contribute to the eradication of poverty and hunger," said Gisele Henriques, Food Officer for CIDSE, an alliance of Catholic development organizations and an EAA member.
Christine Campeau, EAA's Food Campaign Coordinator, welcomed the document's acknowledgement of the need to promote sustainable consumption patterns and reduce food waste.
"All of the hungry people in the world could be lifted out of undernourishment on less than 25 per cent of the food that is wasted in the United States and Europe alone," she stated.
But the document fails to address the issue with sufficient urgency, she added, given that 1.3 billion tons of food — one-third of global food production — is wasted each year.
Campeau also welcomed the conference's reaffirmation of the Committee on World Food Security (CFS) and its role in facilitating country-led assessments on sustainable food production and food security.
It also acknowledges the importance of traditional seed supplies and the role of women in rural and agricultural development.
But while Rio+20 has defined a process for articulating "Sustainable Development Goals" to guide future development processes, it has not provided sufficient content for those goals, and has missed the opportunity to shift global agriculture onto a path towards ecological sustainability and justice for the hungry, EAA said.
EAA is an alliance of 80 churches and church-related organizations, with members representing Catholic, Evangelical, Orthodox and Protestant traditions.
The London-based Catholic Agency for Overseas Development (CAFOD) said that the agreement should have sent "a clear signal that an integrated approach to poverty reduction and environmental protection must beat at the heart of the global development framework."
Instead, it added, "governments are squabbling to agree who will lead yet another international initiative, the exact purpose of which remains undefined.
The new set of goals must deliver positive change for the world's poorest people who don't classify the food, water, energy, and clean air they depend on as either poverty or environment issues – they just want to survive and live decent lives."
London-based Christian Aid, a member of the ACT Alliance development and aid group, criticized the lack of measurable goals in the document.
"Twenty years after the Earth Summit in Rio, at a time when 1.4 billion people … live in desperate poverty and the environment is in crisis, governments have produced an agreement which is stunning only in its lack of urgency.
We leave Rio with a text that contains no deadlines for countries to take action and lamentably few other targets," said Alison Doig, Senior Advisor on Sustainable Development.
However, said the Geneva-based humanitarian organization CARE International, change does not only depend upon international summit meetings.
"Local communities all around the world are already taking action to manage their natural resources and live a sustainable life.
The short-sightedness of world leaders demonstrated here in Rio means that we … have to … catalyze these local initiatives," said Kit Vaughan, CARE's climate change advocacy coordinator.