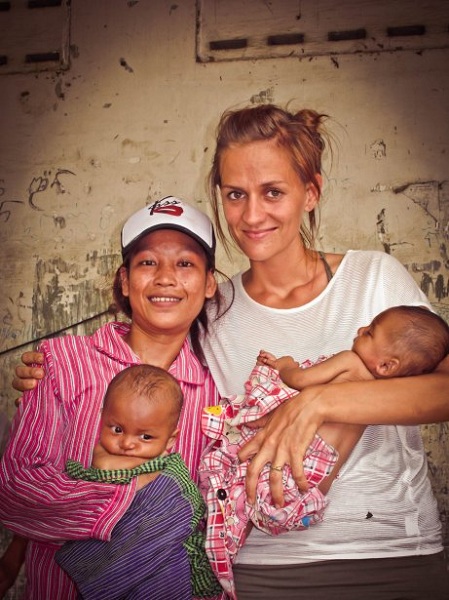 The recent purchase of flooded rice fields in Battanbang, Cambodia is the answer to prayer for missionaries Stuart and Joanna Herschell-Adair from Newlife Uniting Church on the Gold Coast.
The five hectares of monsoon-inundated land will become the new base for a Youth with a Mission (YWAM) training initiative currently operating in several locations in the city of Battanbang.
Youth with a Mission (YWAM) is a Christian movement operating in more than 150 countries.
University of the Nations training centres have been established in 101 nations over the last 35 years.
Stuart Herschell-Adair runs the Discipleship Training School at the Battanbang campus, and was one of the five pioneering missionaries to establish YWAM in the Cambodian province in 2006.
The new facilities will provide a training base which will act as a launching pad for long-term outreach in Cambodia and surrounding nations.
The purchase of the land was funded through individual donations.
The next stage involves draining, compacting and raising the land, followed by the actual building phase.
Jo Herschell-Adair is a midwife who provides pre and postnatal care to women who live in Battambang, predominantly from poor urban communities.
Along with three local Cambodian women, Jo is working to establish a birth home/crisis pregnancy centre where young women in crisis pregnancy situations can receive care and counselling in a safe environment.
Jo says the infant mortality rate is high and the standard of care is low in Cambodia, due to understaffed birthing units and lack of individualised continuity of care.
Some of the women she deals with have been victims of sexual abuse, sex-trafficking, and exploitation, resulting in underage pregnancies, high abortion rates, and a rising level of HIV/AIDS in the region.
"Our hope is that the women would not only receive counselling and health care but also training in skills for alternative income. Without economic empowerment and opportunity the women can't walk free."
Newlife Uniting Church supports three church members in overseas mission.
For more information about this ministry visit www.uofnbattambang.com or http://stuandjo.wordpress.com/about-us/.
Photo : Joanna Herschell-Adair with Neang, one of the women she has supported through pregnancy, and her twins. Photo: Newlife Uniting Church